160,000 Students Get Inside Look at the Science and Tech Behind NASA's Return to the Moon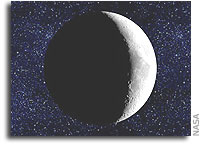 Today The Futures Channel released the fifth in its series of micro-documentaries about the science, engineering, technology and people behind NASA's Ares rockets – the launch vehicles that will ultimately take humans back to the Moon.
The Futures Channel is the leading producer and publisher of real-world documentaries about careers and applications of science, technology, engineering and math (STEM).
In this latest program, engineers at NASA's Marshall Space Flight Center introduce students to fascinating concepts in materials science such as properties of alloys, low temperature friction welding and strength-to-weight ratio – as applied to the Ares I rocket.
The release of this movie comes at a time when teachers are looking for resources to enhance STEM curriculum. Anna Park, Chief Operating Officer for the Hispanic Engineer National Achievement Awards Conference (HENAAC), previewed the movie. She said, "We need more videos like this that showcase a diverse range of engineers who are excited about their work."
"Most young people do not have a visual concept of what it means to be an engineer or scientist, so to watch the Upper Stage of Ares I being built is critical to bringing awareness to STEM careers," said Park.
The Futures Channel is known for showing students places they might otherwise never see, fascinating professionals they might otherwise never meet, and careers they might not even know exist.
The previous programs on Ares have had over 160,000 Student Views – students watching the movies during math and science class. Viewership continues to grow as more and more teachers incorporate the videos into their lesson plans.
Richard Shope, a science educator and a lecturer in the Department of Natural Science at Loyola Marymount University, described the movies as, "an excellent behind-the-scenes view. Students can see how the upper stage of a new generation of rockets is literally sculpted out of a state-of-the-art aluminum lithium alloy and then welded into a seamless fit."
Support for the Ares video series has come from the Ares Projects at NASA's Marshall Space Flight Center in Huntsville, Alabama, The Boeing Company and ATK Space Systems. Boeing and ATK are working with NASA to design, build and test the new rockets.
Watch the movie: http://www.thefutureschannel.com/dockets/space/ares_full_scale/