NASA Solicitation: NASA Student Career Exploration Program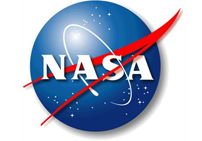 II. DESCRIPTION OF OPPORTUNITY
A. National and Agency-Wide Priorities
President Obama announced NASA's Strategic Plan that NASA leads scientific and technological advances in aeronautics and space for a Nation on the frontier of discovery. He makes clear that this vision must guide our mission to drive advances in science, technology, and exploration to enhance knowledge, education, innovation, economic vitality, and stewardship of the Earth.
Specifically, Goal 6 of the mission states, Share NASA with the public, educators, and students to provide opportunities to participate in our mission, foster innovation and contribute to a strong National economy. In order to meet this goal, NASA intends to improve retention of students in Science, Technology, Engineering and Math (STEM) disciplines by providing opportunities and activities along the full length of the education pipeline while promoting STEM literacy through strategic partnerships with formal and informal organizations. Although NASA will assume the lead for our Nation in the implementation of this exploration vision, this will be a joint journey with contributions by other nations, commercial organizations, and thousands of university researchers, private sector scientist, engineers, and entrepreneurs form around the globe, all committed to the same objective.
The CEP addresses the critical shortage in STEM fields that the Nation is facing by providing hands-on internships with NASA scientists and engineers for talented students from area high schools and colleges/universities.
NASA's commitment to increasing diversity in STEM careers is bolstered by regulations implementing Title VII of the Civil Rights Act of 1964 set forth at 29 C.F.R. SS 1614.102(a)(4), (14), Federal Sector Equal Employment Opportunity. These regulations direct each Federal agency to maintain a continuing affirmative employment program to promote equal employment opportunity, requiring cooperative action at the community level with other employers, schools, universities and public and private groups to improve employment opportunities and community conditions that affect employability by Federal agencies. The Congress has also directed that it is in the National interest to increase participation in science and engineering by women, minorities, and persons with disabilities (42 U.S.C. 1885).
NASA's commitment to increasing diversity in STEM careers also is supported by Title VI of the Civil Rights Act of 1964 and other grant related civil rights laws (e.g., Title IX of the Education Amendments of 1972) which prohibit discrimination and promote equal opportunity in educational and other programs and activities receiving Federal funds. NASA regulations pursuant to these laws provide specific guidelines for ensuring compliance with these mandates and undertaking proactive activities that promotes equal opportunity.
Additionally, a number of Executive Orders direct Federal agencies such as NASA to assist minority-serving colleges and universities in strengthening their research and education capabilities. Executive Order 13256, President's Board of Advisors on Historically Black Colleges and Universities, directs appropriate Federal agencies to work to increase the capacity of Historically Black Colleges and Universities (HBCU) to compete for cooperative agreements and other funding opportunities and to contribute to the development of the Nation's human capital. Executive Order 13230, President's Advisory Commission on Educational Excellence for Hispanic Americans, directs Federal agencies to plan for and report on efforts to increase participation of Hispanic Americans in Federal education programs, especially through the involvement of Hispanic-serving school districts and colleges and universities in Federal programs. Executive Order 13270, Tribal Colleges and Universities, directs Federal agencies to support institutional development and student success at Tribal Colleges and Universities.
—
Feb 01, 2011
General Information
Solicitation Number: NNJ11366115C
Posted Date: Feb 01, 2011
FedBizOpps Posted Date: Feb 01, 2011
Recovery and Reinvestment Act Action: No
FedGrants Posted Date: Feb 01, 2011
Application Due Date Explanation: Electronic proposals must be submitted via the NASA Proposal data system NSPIRES. Every organization that intends to submit a proposal in response to this CAN, must be registered with NSPIRES, and such registration must identify the authorized organi
Classification Code: U — Education and training services
NAICS Code: 611710 – Educational Support Services
Set-Aside Code: Partial HBCU / MI
Grant Specific Information
Funding Instrument Type: Cooperative Agreement
CFDA Number: 43.008
Cost Sharing or Matching Required: No
Estimated Total Program Funding: $8,000,000.00
Expected Number of Awards: not available
Ceiling Amount: none
Floor Amount: none
Funding Activity: Education (ED)
Eligible Applicants: 00 – State governments
Link to Full Announcement: http://nspires.nasaprs.com/
Contracting Office Address
NASA/Lyndon B. Johnson Space Center, Houston Texas, 77058-3696, Mail Code: BJ
Description
The National Aeronautics and Space Administration (NASA) Johnson Space Center is releasing a Cooperative Agreement Notice (CAN), for NASA Student Career Exploration Program (CEP).
Upon its release date, this CAN will be available electronically through http://nspires.nasaprs.com and then linking through the menu listings, "Solicitations" to "Open Solicitations." Proposals are due on March 11, 2011. Proposals are required to be submitted electronically and must be submitted by an authorized official of the proposing organization.
"Participation is open to all categories of organizations, foreign and domestic, including industry, educational institutions, nonprofit organizations, NASA centers, and other Government agencies."
"Electronically submitted Notices of Intent to propose are requested."
"Proposal due date is March 11, 2011. The electronic submission of each proposal's Cover Page/Proposal Summary/Budget Summary is required by the due date for proposal submission".
"This is a broad agency announcement as specified in FAR 6.102 (d) (2)."; or "This solicitation leading to the award of a Cooperative Agreement is issued pursuant to title 14 CFR Part 1260 for educational and nonprofit institutions and 14 CFR part 1274 for commercial organizations."
Notwithstanding the posting of this opportunity at FedBizOpps.gov, Grants.gov, or at both sites, NASA reserves the right to determine the appropriate award instrument for each proposal selected pursuant to this announcement.
Designate the appropriate technical points of contact as appropriate, such as:
Direct questions specifically regarding this solicitation to: Matrenia Anumele, Contract Specialist, 2101 NASA Parkway, Houston, TX 77058-3696, (281) 483-4144, matrenia.r.anumele@nasa.gov.
And/or
Obtain additional programmatic information from: Dawn Alexander, Contracting Officer, 2101 NASA Parkway, Houston, TX 77058-3696, (281) 244-7689, dawn.alexander-1@nasa.gov.
Point of Contact
Name: Matrenia R Anumele
Title: Contract Specialist
Phone: 281-483-4144
Fax: 281-483-7890
Email: matrenia.r.anumele@nasa.gov
Name: Dawn Alexander
Title: Contracting Officer
Phone: 281-244-7689
Fax: 281-244-0995
Email: dawn.alexander-1@nasa.gov