NASA Selects Small Business Technology Transfer Projects for Further Development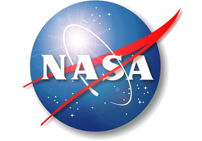 NASA has selected 14 proposals from small business and research institution teams to continue development of innovative technologies that are needed for future NASA missions and could become viable commercial products and services. The Phase II selectees in NASA's Small Business Technology Transfer (STTR) Program may enter negotiations for possible contract awards, worth a combined total of approximately $9.8 million. High-tech firms in seven states submitted proposals in partnership with research institutions in nine states.

"As teams in our Small Business Technology Transfer Program move into their second phase of development, we'll see innovative concepts mature into viable technologies that can be incorporated into NASA's exploration plans and benefit our technology based economy," said Michael Gazarik, NASA's associate administrator for space technology in Washington. "Through modest investments in technology development among American small business and research institution teams, we're planting the seed corn that will keep NASA leading the way forward in space exploration, and America leading the world in high-tech business enterprises."
Technologies selected for further development under Phase II will demonstrate the feasibility of new propellants for in-space propulsion, increased capabilities to perform autonomous robotic operations and in-situ robotic planetary analysis, and new methods for the manufacturing of advanced alloys.
The STTR Program uses a highly competitive, three-phase award system that provides collaborative opportunities between qualified small businesses, including women-owned and disadvantaged firms, and research institutions to address specific technology gaps in NASA's programs. Selected projects provide a foundation for future technology developments and are complementary to other NASA research investments.
Firms and research institutions that participated in Phase I of the STTR program submitted 38 Phase II proposals. Selection criteria included technical merit and innovation, Phase I results, value to NASA, commercial potential and company capabilities.
Phase I is a feasibility study to evaluate the scientific and technical merit of an idea. Phase II will expand on the results of last year's projects, with as much as $700,000 to support research for as long as two more years. Phase III is for the commercialization of the results of Phase II and requires private sector or non-STTR federal funding.
NASA's Ames Research Center in Moffett Field, Calif., manages the STTR Program with executive oversight by the Space Technology Mission Directorate at NASA Headquarters in Washington. NASA's field installations manage individual projects.
For a complete list of selected companies, visit: http://sbir.nasa.gov
NASA's Space Technology Mission Directorate is innovating, developing, testing and flying hardware for use in NASA's future missions. For more information about NASA's investment in space technology, visit http://www.nasa.gov/spacetech