NASA Selects Community College Students To Design Rovers And Explore Technology Careers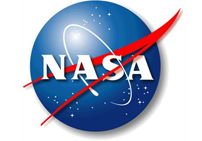 Community college students in a pilot program will take the first steps toward potential technology careers as they develop robotic explorers at NASA field centers. Ninety students from community colleges in 23 states have been selected to travel to NASA's Johnson Space Center in Houston or the Marshall Space Flight Center in Huntsville, Ala., for hands on experience with technology development and direct interaction with NASA experts.
This week, the White House Summit on Community Colleges explored how these institutions can support a highly educated and skilled workforce. Concurrently, NASA is preparing for the culmination of the National Community College Aerospace Scholars pilot program. The agency will bring young scholars to join agency professionals Oct. 20-22 to develop rovers to explore the surfaces of other worlds and learn more about actual careers in science and engineering.
During the summer, students enrolled in the program completed four Web-based assignments that explored topics in engineering and technology. Those whose grades on the projects averaged at least 94 percent qualified to participate in the NASA field center experience, with the agency paying students' travel expenses. Students will apply what they have learned during the year to technology and design problems in consultation with NASA engineers.
"Community colleges are an important part of the academic landscape, and NASA is proud to be working with these students to continue their interest and skills in science, technology, engineering and mathematics," said NASA Administrator Charles Bolden. "This innovative project gets students engaged in actual engineering design and production — from concept to build-out — that simulates the processes NASA uses in designing robotic explorers for solar system destinations. By letting them experience first-hand the challenges and excitement inherent in space exploration, we may be cultivating NASA's workforce of tomorrow."
While at the NASA centers, participants will form teams to establish Mars exploration "companies." Each team will develop a prototype rover, design a line drawing of their vehicle, and form a company infrastructure, including a budget and communications plan. The students also will tour center facilities and attend presentations by astronauts and other NASA technology experts about their work and careers.
Participating students come from colleges in Alabama, Arizona, California, Colorado, Connecticut, Florida, Georgia, Idaho, Illinois, Kentucky, Maryland, Minnesota, Montana, North Carolina, New Jersey, Ohio, Oklahoma, Oregon, Pennsylvania, Tennessee, Virginia, Washington and Wisconsin.
"NASA is very proud of the outstanding work these students already have completed, and we look forward to seeing their rover designs," said Deborah Hutchings, the program manager at Johnson. "These students have a unique opportunity to preview how a career in science, technology, engineering or math can lead them on a journey of space exploration."
The National Community College Aerospace Scholars pilot program is based on the Texas Aerospace Scholars program. Both programs are designed to encourage community and junior college students to enter careers in science and engineering and join the nation's high technology workforce.
With this program, NASA continues the agency's investment in the nation's students with a goal of attracting them to the science, technology, engineering and mathematics disciplines critical to NASA's future missions.
For a complete list of the students selected and the community colleges they represent, visit: http://www.nasa.gov/offices/education/programs/descriptions/National_Community_College_Aerospace_Scholars.html
For more information about NASA's National Community College Aerospace Scholars, visit: http://aerospacescholars.jsc.nasa.gov/NCAS
For more information about NASA's education programs, visit: http://www.nasa.gov/education