NASA JSC: Come and Build Something at Maker Camp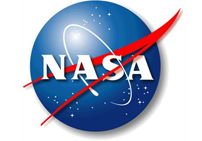 Do you like to build, tinker and try new things? Do you wish some days that you could just get your hands dirty and create something? Maker Camp is an internal pilot project focused on creating a culture of experimentation by offering individuals the chance to collaborate on quick, innovative projects that are good for the center and the agency. JSC will connect remotely and work collaboratively with teams at ARC to see what we can do together in a short, focused period of time.
Breakfast and overview is at 9 a.m., and project pitches and group selection are at 10 a.m. on Thursday Aug. 4 in Building 29 the sp.ace (please see http://www.opennasa.com/space/ for directions). Projects will be presented/demoed on Friday afternoon, Aug. 5. Watch http://open.nasa.gov/maker/ for live updates during the event.