MSOLO Science Instrument For VIPER Arrives At Johnson Space Center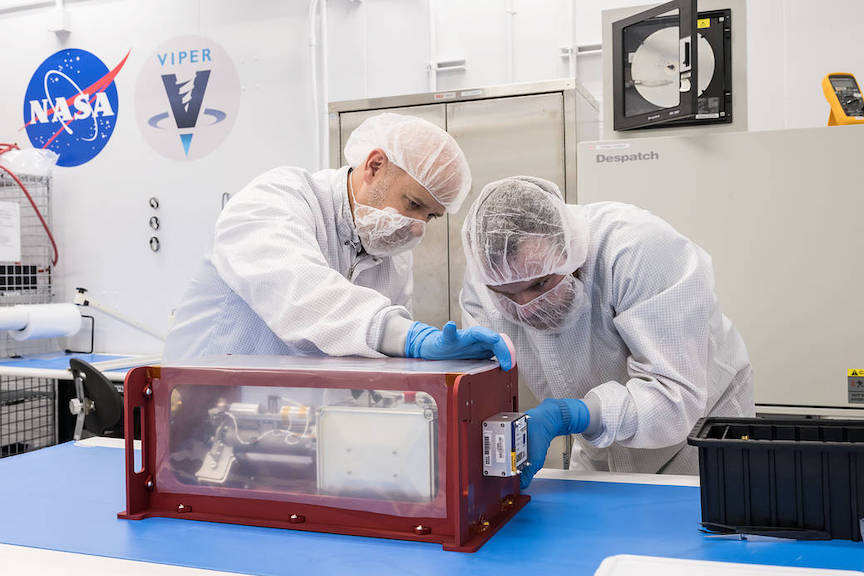 A modified commercial off-the-shelf mass spectrometer built to withstand the harsh lunar environment safely arrived at NASA's Johnson Space Center in Houston on Monday, Feb. 27.
The Mass Spectrometer Observing Lunar Operations (MSOLO) will help NASA's Volatiles Investigating Polar Exploration Rover (VIPER) mission science team analyze the chemical makeup of the lunar soil and study water on the surface of the Moon.
MSOLO was prepared for its trip to Johnson by technicians in the Space Station Processing Facility at the agency's Kennedy Space Center in Florida, where they prepared and packed the instrument for its journey. At Johnson, technicians will integrate MSOLO with the VIPER rover later this year.
MSOLO, as part of VIPER, will launch on a SpaceX Falcon Heavy rocket, through NASA's Commercial Lunar Payload Services initiative. Launching on a SpaceX Falcon Heavy rocket, VIPER will land at its destination – Mons Mouton at the Moon's South Pole – aboard Astrobotic's Griffin lander in November 2024. During VIPER's 100-day mission, MSOLO will work with other instruments including a drill to better understand resources on the Moon, which will support human exploration as part of NASA's Artemis missions.