ISSET-Nanoracks-UWS 1 Investigation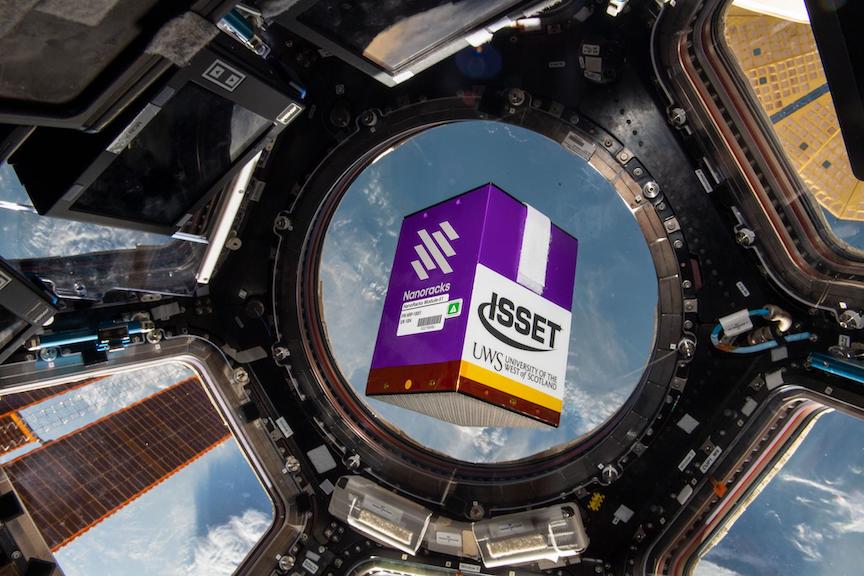 A view of the ISSET-Nanoracks-UWS 1 investigation shown in the cupola module aboard the International Space Station (ISS).
THE Mission Discovery International Space School Educational Trust – The University of the West of Scotland Plant Monitoring Investigation in Microgravity (ISSET-Nanoracks-UWS 1) examines a method to monitor and measure plant growth in microgravity. It uses intelligent, integrated multi-sensing and lighting control tools to monitor growth of five species of plants for seven days.
Date Created: 2022-11-10 iss068e021563 (11/10/2022) – Larger image