Cubesats Launched From ISS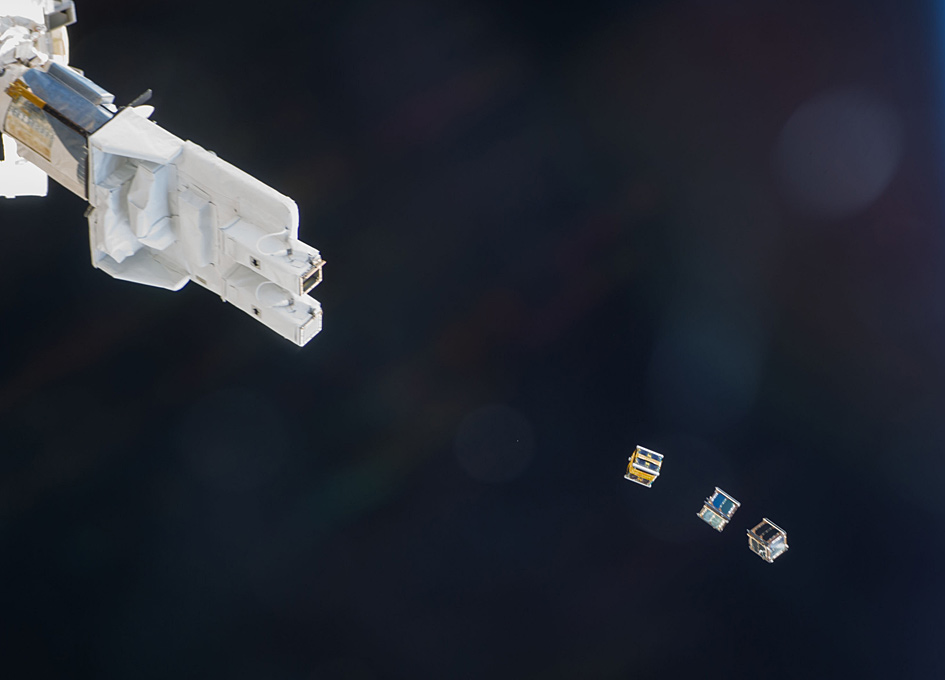 Three nanosatellites, known as Cubesats, are deployed from a Small Satellite Orbital Deployer (SSOD) attached to the Kibo laboratory's robotic arm at 7:10 a.m. (EST) on Nov. 19, 2013.
Japan Aerospace Exploration Agency astronaut Koichi Wakata, Expedition 38 flight engineer, monitored the satellite deployment while operating the Japanese robotic arm from inside Kibo. The Cubesats were delivered to the International Space Station Aug. 9, aboard Japan's fourth H-II Transfer Vehicle, Kounotori-4.
ISS038-E-003872 (19 Nov. 2013) – high res (0.4 M) low res (44 K)