Science Uncut: Arctic on the Edge?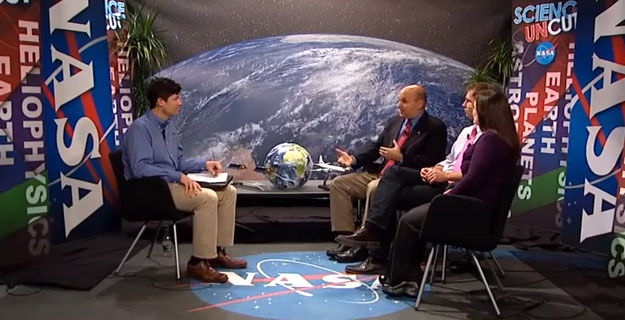 NASA's Tom Wagner hosts an informal discussion with ice scientists about the major changes seen in the Arctic during 2012 — shrinking sea ice, melting of the Greenland ice sheet, and more.
The program highlights the contributions NASA Earth science research and satellites are making to understanding this dynamic region and predicted what the future holds for the Arctic in a changing climate.